I said: "if Phi (or e?) would be a tiny little bit greater, then....
I didn't know otherwise till I found this week several internetsites which doubted the value of Pi !!!
For instance: Jain the mathemagics: "the true value of pi" ( = 3.144605512)
at: http://www.jainmathemagics.com/page/10/default.asp
or
Panagiotis Stefanides (pi = 3.144605511)
at: http://www.stefanides.gr/Html/pi.htm
or
Hassan Dinbali: pi = 3.15470053837925152901829756100955…
at: http://www.dinbali.com/?page_id=78
or
Mohammad-Reza Mehdinia "correct value of pi = 3.125
SO
if pi could be different what could that mean to my model and calculations?
Let's have a look:
classical PI = 3.14159265358979
PI = 3.141923949435...?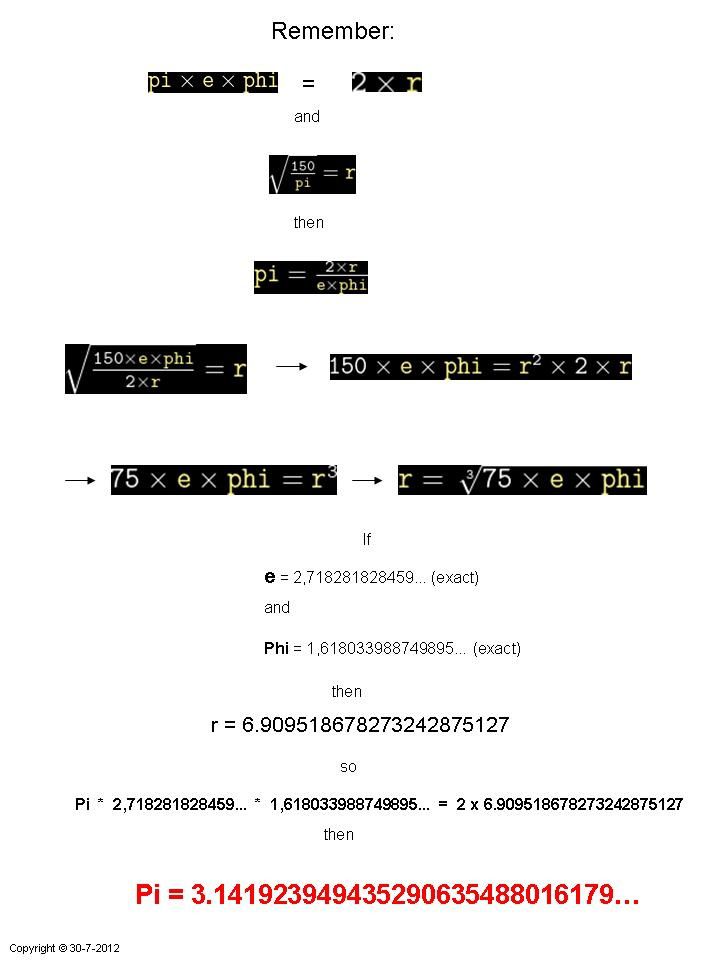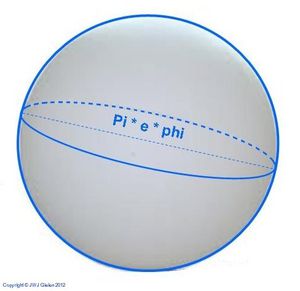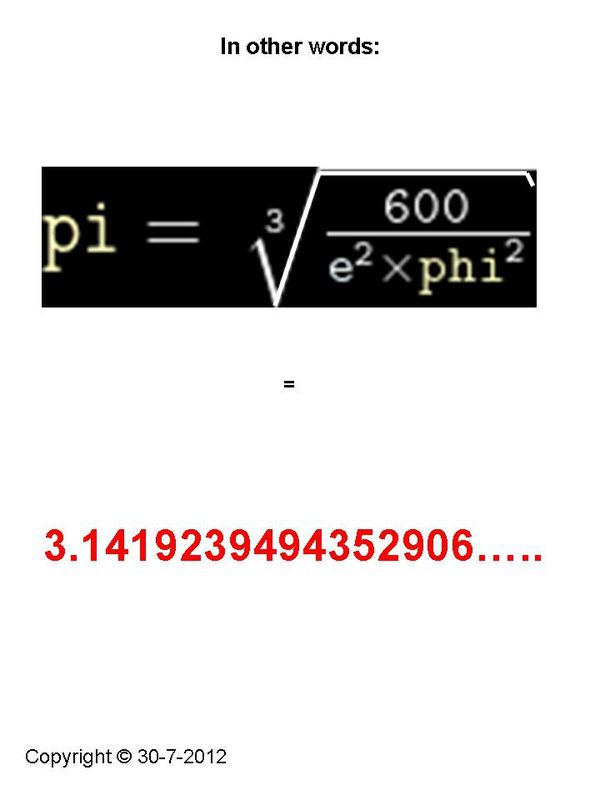 By the way:
600 is the surface of the sphere: 4 * pi * r^2